The Customer Journey describes how a local business attracts new customers. Since attracting new customers is the life blood of any local business, a growing business not only serves current customers but also appeals to prospects that need the business' products and services.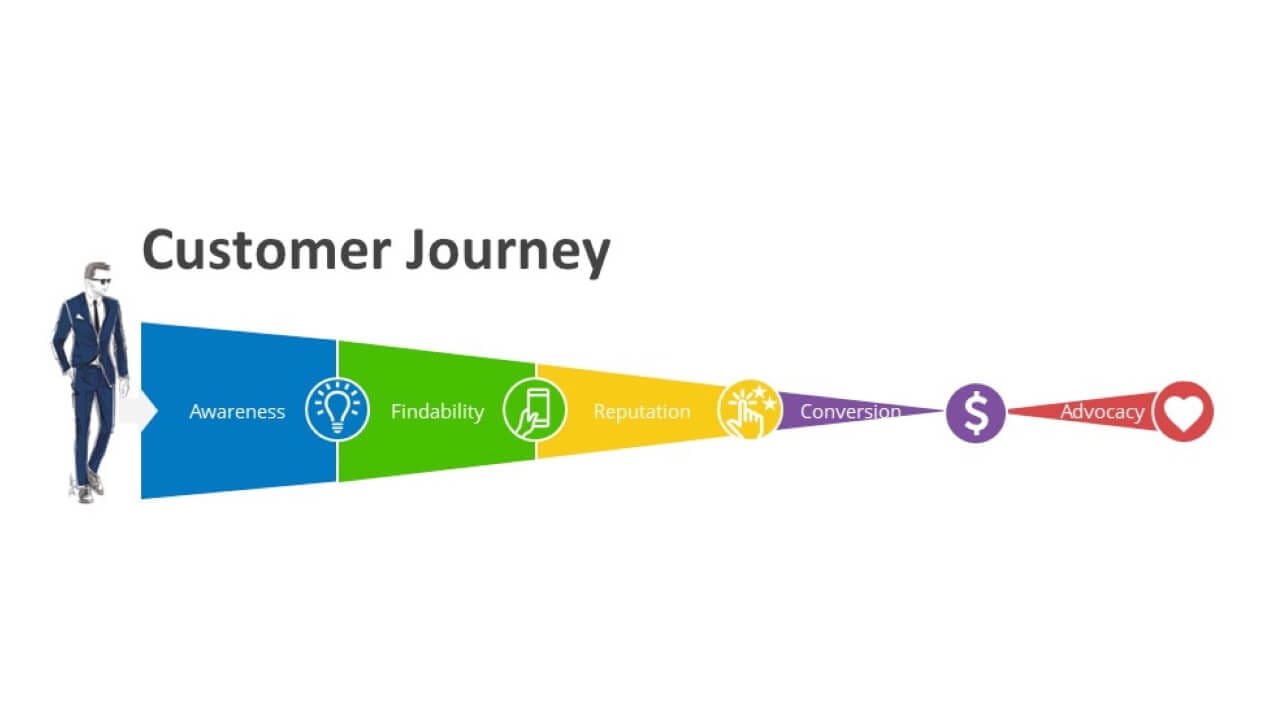 Do you have a system to attract new customers? That system should take a potential customer on a voyage from prospect to buyer in a repeatable and efficient manner.
Without a system, you're relying on fate to bring you whoever shows up at your door.
First Moment of Truth on the Consumer Quest
Before the internet and mobile devices existed, here's how your customers discovered your business:
An initial stimulus catches the attention of your customer – a radio ad, a television spot, or a coupon in the phone book for your business.
Their interest sparked, they eventually headed to your business. After they bought your product or service they were interested in, they experienced what we call a "First Moment of Truth."
Afterward, they determine whether their expectations match their reality. Does the product or service satisfy their desire? Did they love their experience?
Often, consumers shared experiences – good or bad – with friends and family.
---

The moment on the Customer Journey that people make a buying decision ONLINE is called the Zero-Moment-Of-Truth

---
Get the Local Business Online Toolkit
Zero-Moment-Of-Truth on the Prospect Tour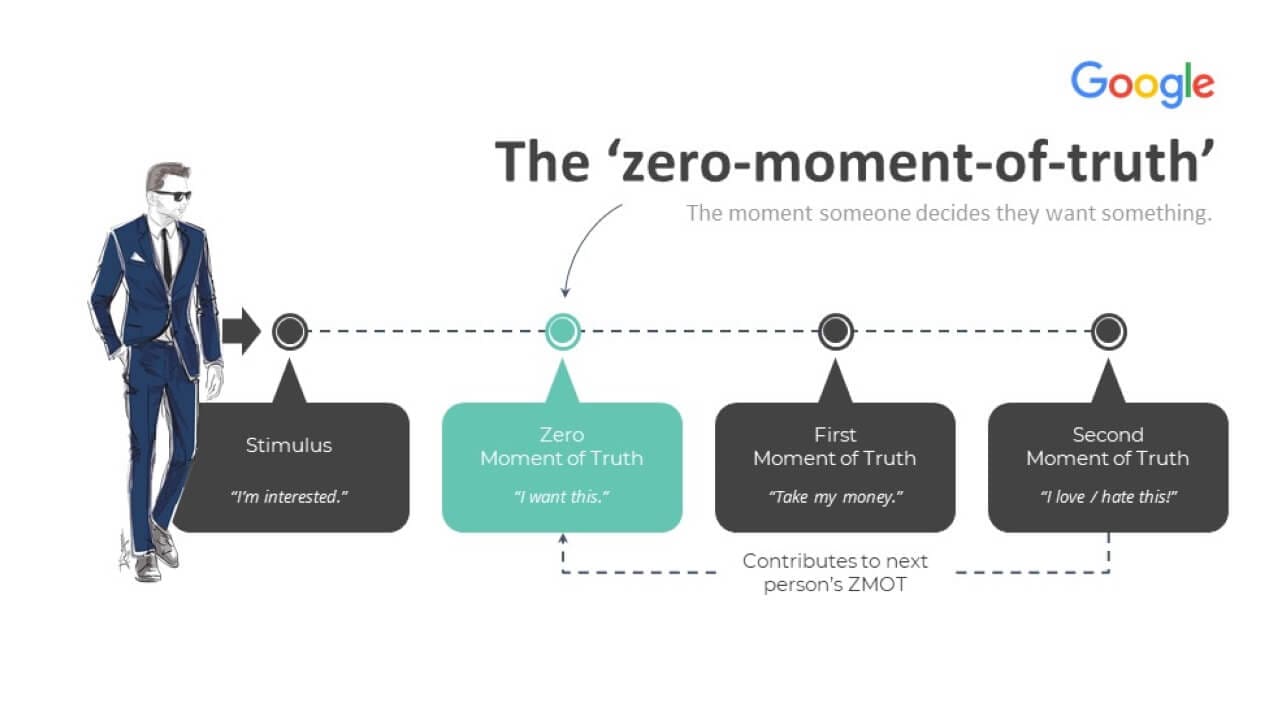 Today, once you catch your customer's attention (but before they head to your store), they research your business online. That means that the moment people are making a buying decision is also happening ONLINE. Google calls this the "Zero-Moment-Of-Truth." And it's happening every single day for your business.
Recently, 93% of shoppers surveyed said they've used online resources (search, video, apps) while 83% of U.S. shoppers who visited a store said they used online search before going in.
Since buying decisions are made online, your customers often know exactly what they want before they visit you.
From Fate to a System
We've outlined what we call the Customer Journey representing the key stages that people go through to become your customers. It is intended to help you understand each stage, and to provide tactics to improve your current and prospective customers' experience at each stage of the process.
The Customer Journey is composed of 5 steps, explained in detail below. Each step contains a key workflow that you can perform to improve your customers' journey.
Get the Local Business Online Toolkit
Steps on the Customer Journey
Awareness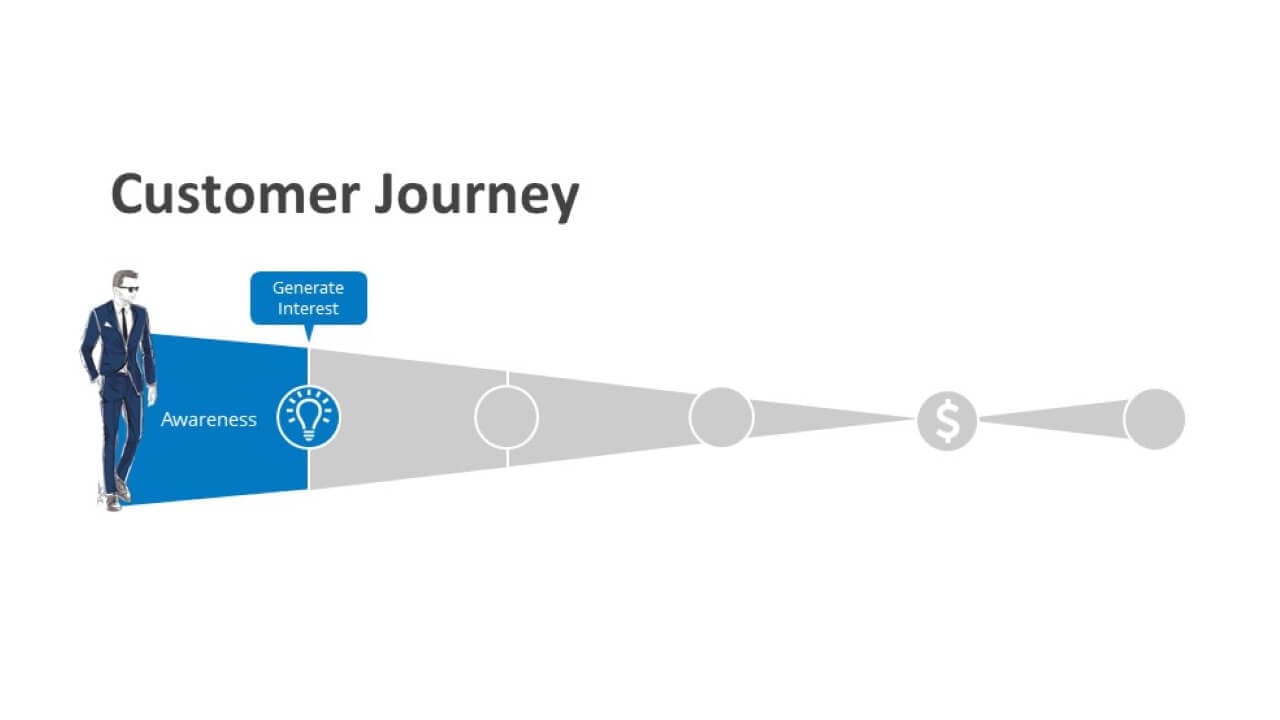 The first step in the Customer Journey concerns what you can do to increase your audience within your local market. At this step, we recommend that you maintain an active presence and connect with your current and potential audience on social media.
It still starts with Interest & Awareness. Television, radio ads, billboards aren't going away completely… but they're now being supplemented by digital stimulus.
Make it easy for customers to find out about your business using Social Media, Search Advertising, email/text marketing, loyalty programs, YouTube/video ads, television, billboard, online display advertising, newspaper / magazine, Radio, word of mouth
At this stage, content works quite well. In fact, 70 percent of individuals want to learn about products through content rather than through traditional advertising. Content marketing costs 62% less than traditional marketing and generates about 3 times as many leads. And companies who utilize video content in their marketing strategy experience a 41% increase in traffic through web searches. Overall, 72% of online marketers describe content creation as their most effective SEO tactic.
Get the Local Business Online Toolkit
Findability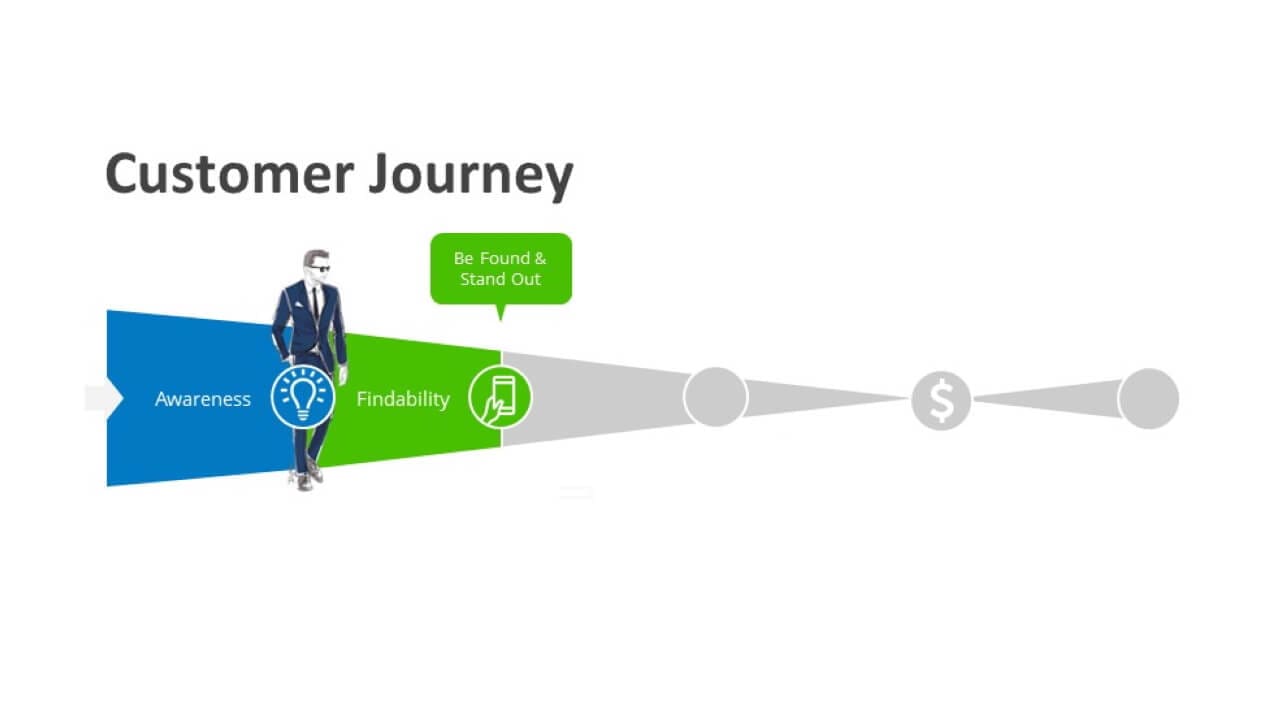 After becoming aware of your business, consumers start discovering more with search.
Make it easy for customers to find your business. Potential customers may be aware of your business, but if they can't find consistent and accurate information about that business online, they're less likely to become customers.
There are more places than EVER where people are searching for businesses. It's not just Google either. There are apps, directories, voice search, GPS… lots of places.
At this step, we recommend that you keep track of your online listings and business information:
Hours of operation
Address
Contact information
Ensure that your information is up to date wherever it's found. Because 46% of all searches on Google are seeking local information. Indeed, 92% of searchers will pick businesses on the first page of local search results. In fact, 67% of clicks go to the first 5 results displayed in search engines.
Get the Local Business Online Toolkit
Reputation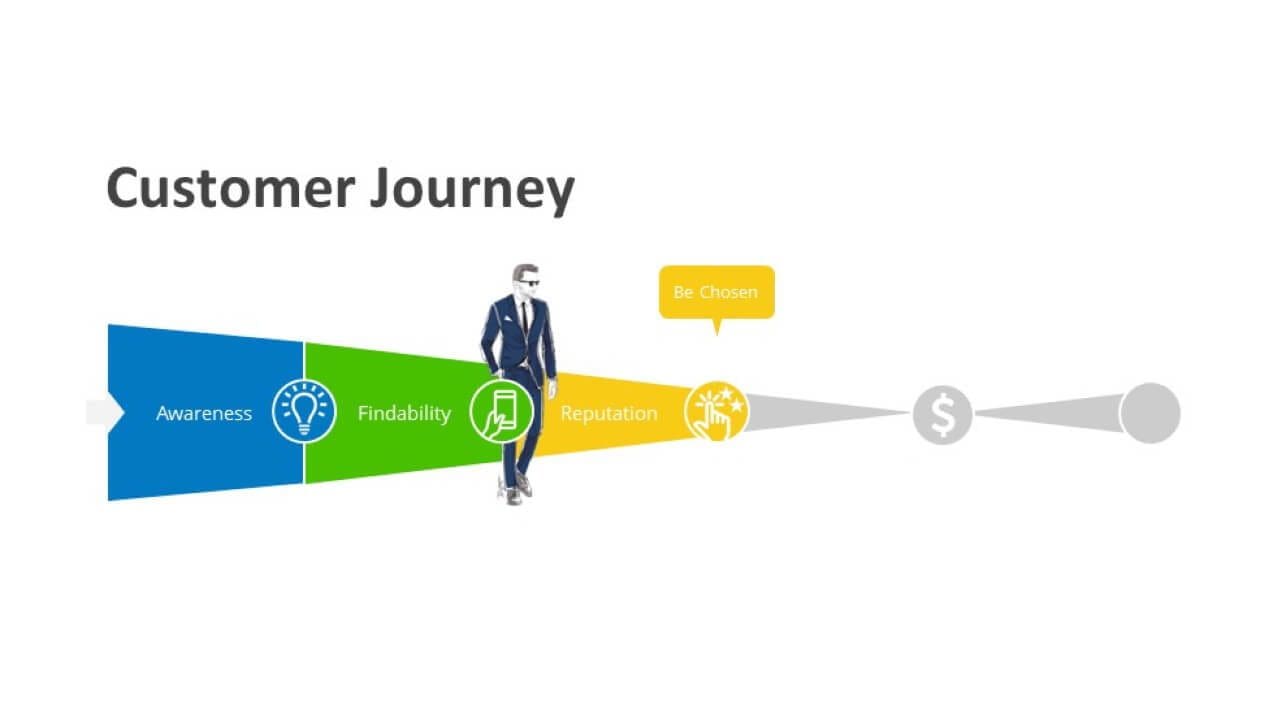 After finding your business, consumers see your reviews. In fact, it's often the first thing showcased in Google search result.
Potential customers frequently use online reviews to guide your purchase decisions, particularly when deciding among competing businesses.
At this point, we recommend that you monitor and respond to reviews frequently in order to rank above your competitors in online search and improve your ratings online.
Here, you want to make it easy for customers to trust your business so focus on reviews, blogs & articles, social media, media coverage, and word of mouth.
Positive online reviews influence their buying decisions of 90% of people who read them. And 85% of people trust online reviews written by other consumers as much as they trust recommendations from personal contacts. Moreover, consumers find that businesses that respond to reviews are 1.7x more trustworthy than those who don't. Consumers are also more likely to purchase from brands with 4.0 – 4.7 star ratings.
When a consumer uses ratings, reviews, and recommendations to help them compare choices, this affects the Zero Moment of Truth – where they choose which business they're going to buy from.
Get the Local Business Online Toolkit
Conversion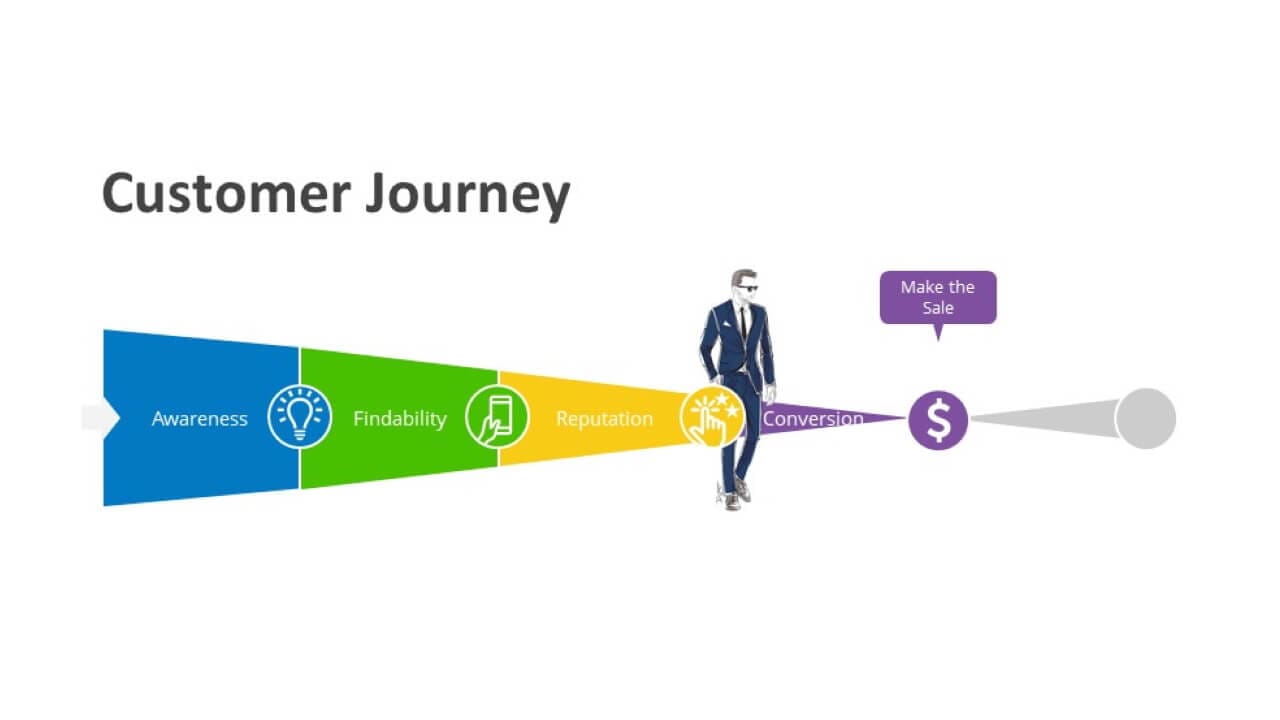 Next step in the customer journey is connecting with your business. Consumers are looking for quick, easy ways to make an appointment or place an order.
For businesses with an online presence, the centerpiece of this strategy is your website. Having an informative and up-to-date website is crucial for helping customers find your local business and learn more about your products and services.
When people can easily find, contact, and buy from your business online, they're far more likely to become customers.
We recommend that you update your existing website to reflect your current offerings and provide relevant information to your customers.
Here's why: 72% of consumers, who search for local businesses, end up visiting stores that are nearby. Your website has to be informative and easy to navigate.
Above all, your website must have a call-to-action. People want to be guided and directed what to do to get their needs met. Provide a chat-bot, contact form and, and the very least, a clearly displayed phone number.
Furthermore, in today's online world, a promotional video is a must. If video and text are both available on the same page, 72% of people will watch the video to learn about a product or service rather than read the text. Videos can improve conversions by 86%. And product videos can increase purchases by 144%.
Get the Local Business Online Toolkit
Advocacy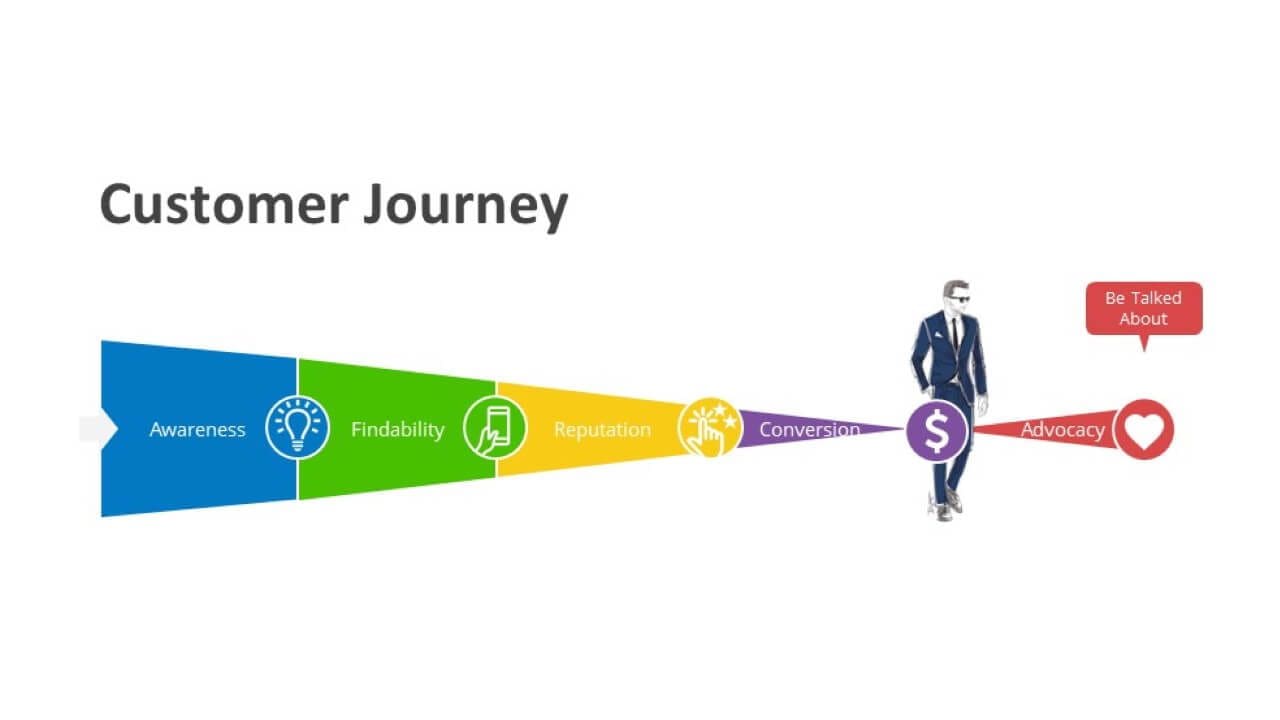 Finally, it's important to do everything you can to urge happy customers to return again and to continue their business relationship with you.
Your local business' best advocates are its happy customers. Make the experience of doing business with you so exceptional that customers will want to share that experience with others.
Reach out to previous customers for reviews to improve your overall star rating on popular review sites. Encourage them to post on social media, and of course, tell others about you. In this way, you can help inform the purchase decisions of other potential customers in your local market.
3 Key Focus Areas on the Customer Journey
Here's the logical order of operations in local business marketing.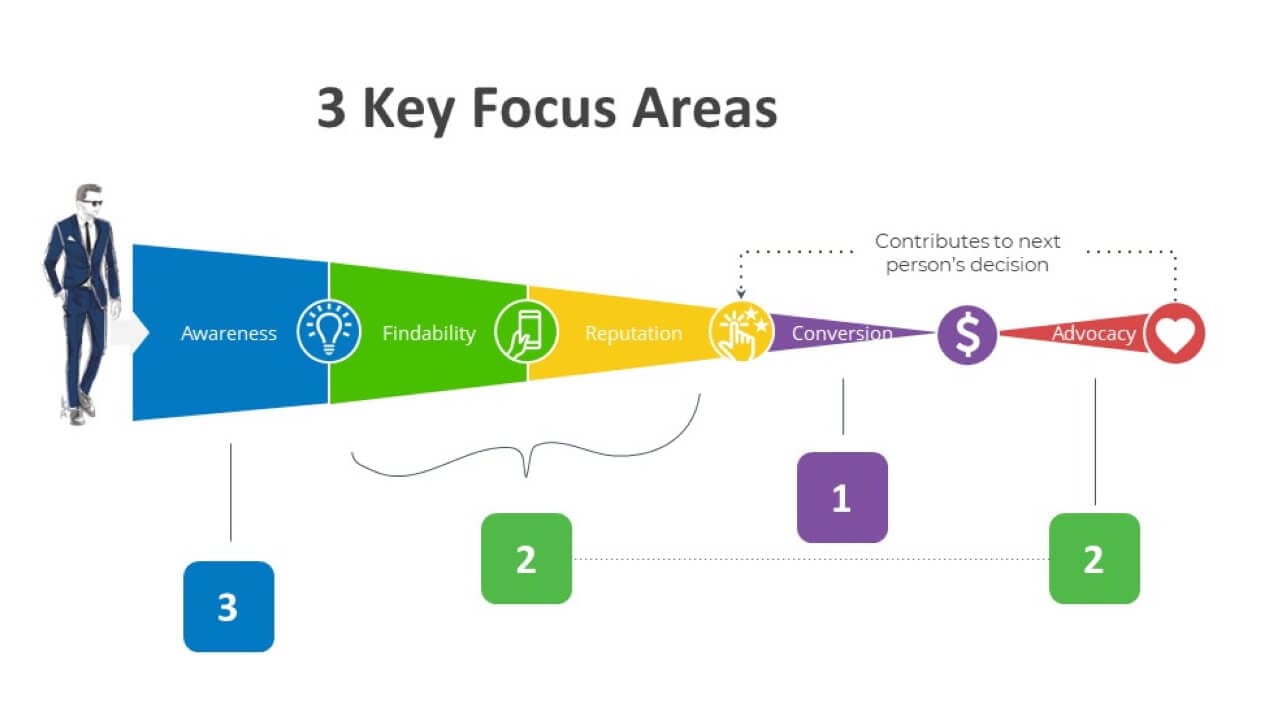 Make sure your conversion point is fantastic and well tuned. For most businesses, this is your website.
Next, focus on being influential at the zero-moment-of-truth, with listings & reputation.
Finally, increase interest and awareness with digital advertising.
Get the Local Business Online Toolkit
---
Today, you need more than a website to succeed in your local business. Online Marketing Management must also include: