Getting a fair and honest Digital Marketing Quote can be a pain.
Let's face it. You are probably getting phone calls every day from digital marketing agencies claiming how they can help you grow your business.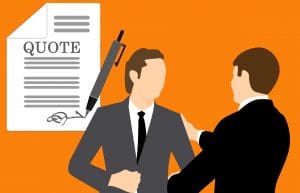 Do you even take these calls? If you do, do you walk away shaking your head because the person calling doesn't know the first thing about your business? We feel your pain. A lot of our clients will tell the caller to call us to find out what it's all about.
So, it's by understanding your pain that we begin this article. We will identify the pains to avoid, then offer you some solutions.
Here are 3 Pains to Avoid when getting a digital marketing quote:
Digital Marketing Quote: Pain #1 – How do you find the best deal?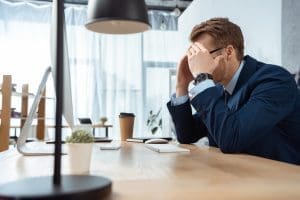 We all know that digital marketing can be expensive. You never know what you're going to get for your money. Furthermore, you want to get the best value for your money.
How do you get the best digital marketing ROI? You could spend hours online, compare quotes, and call different companies.
Solution: EIMS delivers the best digital marketing for your needs. We use a combination of Search Engine Optimization (SEO) and Search Engine Marketing (SEM). SEO includes ensuring you have well-SEO'd websites (sitewide, pages and articles, photos), social media, reputation, and review management to online listings, focused content, and email automation.
We firmly believe that you should start with a solid foundation. In other words, you don't want to put a roof on your digital marketing efforts until you have established a solid foundation. But it is important to understand that this solution is best described as Search Engine Optimization (SEO).
According to Semrush, the two core areas within the search marketing space are:
SEO – An approach that uses organic methods, as mentioned above, to appear in search results.
SEM – An approach that uses paid methods to appear in search results
The general consensus is that SEO relates to organic search, and SEM is paid search, for example Google Pay-Per-Click advertising. But this hasn't always been the case and it is largely disputed anyway. Our methods include both and we will explain that to you, offer our advice, and let you decide on the best fit for your business and budget.
The MO Agencey offers some interesting paid ad stats:
By the end of 2021, the total digital paid ad spending reached US$705B, up from US$634Bin 2019.
It will rise to US$873B by 2024.
The most popular social network worldwide as of July 2021 was Facebook with 2.8 Billion users.
Facebook's paid revenue in the US alone was $114.93B in 2021.
Facebook reaches 59% of the world's social networking population.
LinkedIn has 722 million members.
Google Ads is currently the biggest provider of search engine paid advertising, with 92% market share.
That's a lot of money! With so much money being spent on paid ads, can you afford not to do the same? But, like so many other business owners, you must be very careful with your digital marketing budget, as well as the digital marketing agency you deal with.
There are many agencies out there operating as certified AdWords' participants, Google Partners and even Premier Partners. Their success is largely measured by how much ad spend they can generate for Google. With so many different Google Ads consultants and pay per click management companies to choose from, the most difficult decision you will make is selecting your agency.
---

Marketing that works doesn't need to be overpriced or difficult to understand

---
Digital Marketing Quote: Pain #2 – What are you really getting for your money?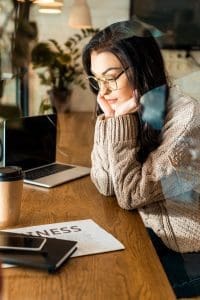 You can never be sure what your digital marketing company is really offering you.
You need to know how much your digital marketing will cost. You also need to know exactly what you're getting in return for your money.
Solution: EIMS is the best way to compare digital marketing quotes. We clearly spell out what services we'll provide, how we'll implement them, and what kind of investment is required to get the results you want. We even give you a straightforward timeline so you can track ROI.
We offer our PPC plans to you in chunks. Within these chunks, we'll tell you exactly what you'll get for the money you invest. You will know how much of your budget goes to your ad spend and how much goes to service. We do this to manage both your expectations and your budget. Plus, our plans are scalable. So as your business grows, you can scale your marketing budget accordingly.
Digital Marketing Quote:
Pain #3 – How do you avoid getting ripped off?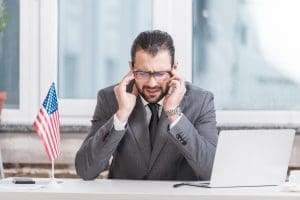 Perhaps you are tired of getting ripped off. Perhaps you have tried both SEO and SEM marketing, only to be disappointed in the past. With so many agencies out there, you want to know the best way to get the best quote possible as well as how your digital marketing will be fulfilled.
There's never been a better time to shop for digital marketing. And EIMS makes it super easy for you.
Solution: EIMS uses industry-leading technology. And we have over 200 team members focusing on every aspect of digital marketing. If we can't do the best job for you at the best price, we'll tell you that flat-out. That way, you'll always know you're getting the best deal possible.
We provide these services to all our clients. Check them out here.
Marketing that works doesn't need to be overpriced or difficult to understand. The first step is to schedule a Strategy Session with our principals on Zoom. During this session, we will go into detail about your business and business goals.
We like to describe this session in terms of you going to your doctor for an annual exam. Your doctor is going to ask you probing questions about your health. That's the doctor's job. Our job is do the same for your business and business goals.
If you are currently doing some digital marketing or advertising, we will want to know that.
What do you like about it?
Have you been successful with it?
What don't you like about it?
If something is working well for you, we want to know about it. We do not want to fix something that's not broken!
Let's find out if we are a good fit for your company and if you are a good fit for our agency.
Pick a date and time that is convenient for you and schedule a Strategy Session with us. We guarantee it will be well worth your time and effort.
Sources/Links:
https://www.mo.agency/blog/benefits-of-paid-advertising