I like to feature some of my clients and point out the significant things they are doing to market their business on the Internet.
In this article, I'd like to take the opportunity to feature Jerry's Plumbing, Heating and Air Conditioning Company. I want to pay huge kudos to Jerry Deason, the owner and small business operator of Jerry's Plumbing in Waldorf Maryland.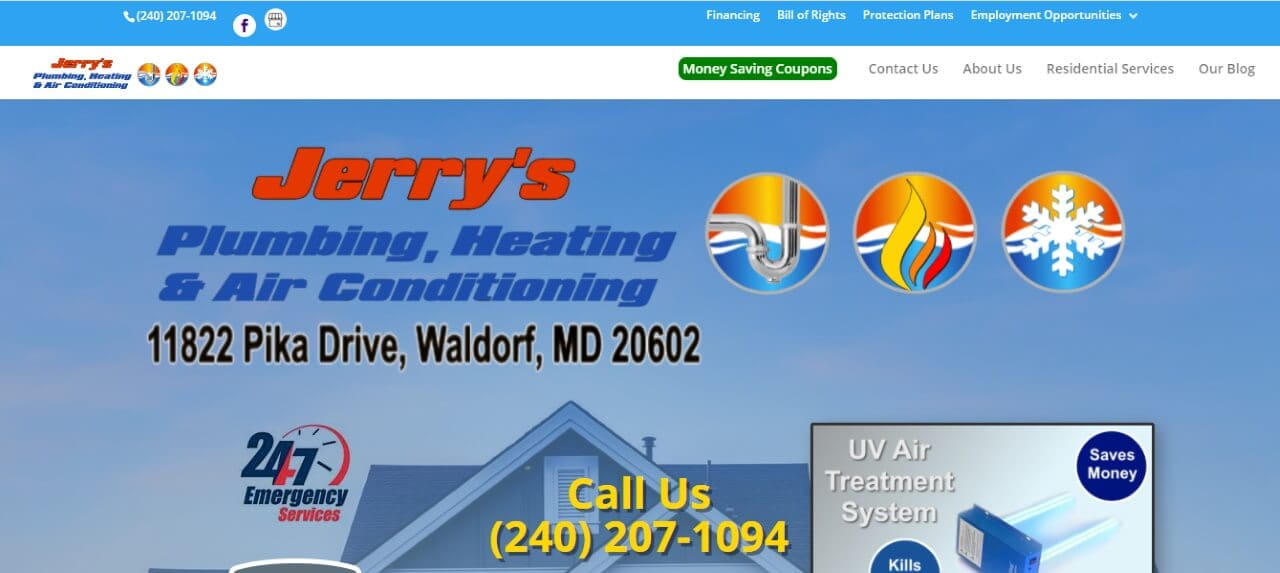 Mr. Deason is the owner operator of a very special and growing business in the Southern Maryland area. He represents the very best in a small business owner.
While he doesn't know how to market his business on the Internet, he trusts us to do it for him. He values his employees, understands the value they provide his growing company and is continuously looking for ways to improve their lives. I have thoroughly enjoyed the opportunity to participate in his growth and continue to see positive developments as he moves forward. Jerry Deason is a true professional!
In my business, I look for small business owners with whom I can develop strong personal and lasting business relationships. You might consider me a small boutique Internet marketing business.
Fact is… that's exactly what I am! I do the voodoo that a small local business needs to do to help them grow their business in their local market.
I don't establish the rules that get a business owner free organic search results from Google and the other search engines. Google does. I just follow them.
To maximize your search results, you need four things:
A Search Engine Opimized Website
A Google MyBusiness Page
Original Content on Your Website (Articles and videos)
So, I'm very particular in picking my clients! I have 8! You might ask me… how can I be financially successful in this business if I only have 8 clients? I'd ask you, how much money have you wasted by kicking in valuable marketing dollars to those that have enticed you via their telephone offers? In other words, what is your Return on your Internet Marketing Investment (ROI).
This is why my clients enjoy my services. I drive leads to their business. More importantly, they trust me. They see me on a regular basis. I'm in their office. I meet with them personally. This is a business about personal relationships. I provide the tough answers to their questions.
I'm not looking for a lot of new clients. Believe me, you need to convince me on signing you to a business relationship. But, if you need help to create the same type of business model, let me know.